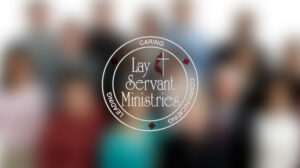 Ginny Crocker
Co-Director of Lay Servant Ministries, Beacon District
252-339-2209          crockerginny@gmail.com
Suzanne Nelson
Co-Director of Lay Servant Ministries, Beacon District
252-207-6168          suz13@protonmail.com
---
Conference Courses (Online and In Class)
https://nccumc.org/laity/lay-servant-ministries/upcoming-lsm-training-opportunities/
---
July 2015
Lay Servant Ministries
Lay Servant Ministries has grown and continues to grow.  It is exciting to have many serving the Lord by reaching out to others in Jesus' name.  Lay Servant courses and fellowship are designed to "equip the disciples" in serving and leading others to Christ.  The courses are informative and spiritually enriching.
The courses are for everybody!  You do not need to be on a lay speaking track in order to take classes.  For example, in September, Growing Spiritually through Daily Disciplines will be offered.  Please come and join us for that one class.  I know you will be looking for others after that one!
A growing trend across the conference is to offer the Basic course to administrative councils in the churches.  The course focuses on caring and communication and is relevant to the councils and other church groups.  If this is of interest to you, please contact me.
The courses are only part of the excitement with Lay Servant Ministries.  There is also fellowship with great people!  Most importantly is the growth you will experience in your faith in our Lord, Jesus.
On behalf of the Committee on Lay Servant Ministries, I invite you to join us.
Blessings,
Ginny Crocker
Director of Lay Servant Ministries, Beacon District
252-339-2209          crockerginny@gmail.com
Committee: Rev. Gil Wise, Thomas Quance, Jeff Jenkins, Nan Canady, Robert Thomas, Darlene Craddock, Samantha Komar, Christi Quance