David Blackman, District Superintendent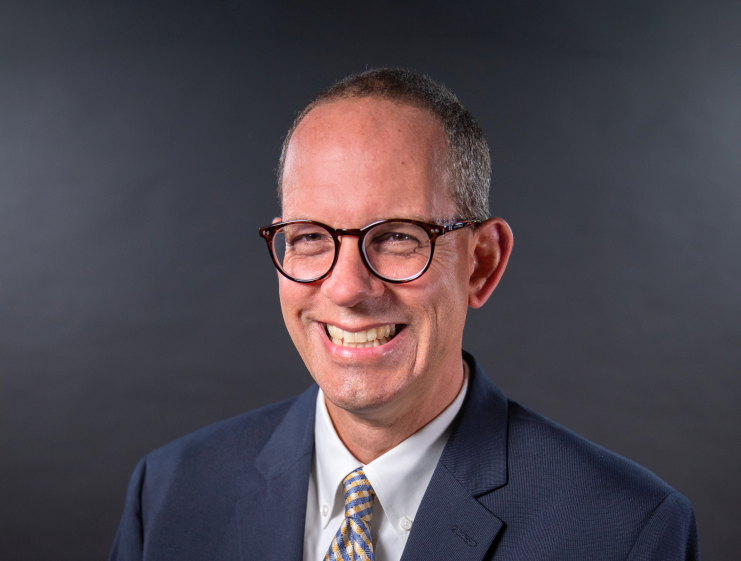 David Blackman has called NC home for the past 27 years, after growing up in upstate NY. A second-career pastor, David worked at UNC Charlotte and Elon University, before answering God's call into ministry. With thanks to God for the faithfulness of his previous appointments to Warren's Grove, Currituck Charge, Saint Luke (Laurinburg); and Hay Street, David looks forward to returning to the Beacon District and supporting the churches and clergy in their efforts to make disciples of Jesus Christ. David gives thanks to God for his family and realizes his ministry would not be what it is without the encouragement and support of his loving wife, Jackie, and his two sons, Jacob and Joshua. Jackie is a faculty member at Currituck County HS, while Jacob is a student at Southern College of Optometry in Memphis, TN, and Joshua is a senior at UNC Charlotte.
Ashley Kennedy, Beacon/ Sound Administrative Assistant to the DS
Ashley was born and raised in Eastern North Carolina in the small town of Bethel. She grew up in the Bethel United Methodist Church and remains a member of that church along with her husband, Matt, and two daughters, Ava and Elizabeth.
Ashley attended East Carolina University where she earned her undergraduate and Masters Degrees in Education. Upon graduation, she began her career as an educator with Pitt County Schools for the past 15 years.
Ashley is excited about this opportunity working with such a wonderful team and serving others.
Tom Santa, District Lay Leader
Tom grew up in Eli Whitney, NC, a farming community centered 20 miles between Chapel Hill, Burlington, and Pittsboro. He is the son to Tom and Dianne Santa and grew in faith at Mount Olive Baptist Church. Tom Sr. continually epitomized selfless service as an Army Veteran, builder, volunteer firefighter and paramedic. Tom and Michelle met during the summer of their senior years at UNC-CH, and she also introduced him to the United Methodist Church central to her upbringing. He graduated from UNC-CH with a BS in Nursing in 1992 and continued his education in 1999 as and Emergency and Acute Nurse Practitioner and Clinical Nurse Specialist through the University of Maryland, Baltimore and Post Master's Family Nurse Practitioner through the University of Massachusetts, Boston in 2009. He served in the U.S. Navy as an active duty Nurse Corps Officer between March 1991 and July 2013 when he retired as a Commander after being stationed in Portsmouth, VA, Guam, Annapolis, MD, Jacksonville, FL, Guam, Guantanamo Bay, Cuba, and aboard the USS Saipan, USS Bataan, USS Kearsarge, and USNS Comfort. During his 22 year career, he deployed multiple times both seagoing and "boots on ground." In 2007 they returned from the second tour of Guam to settle in Moyock and joined Moyock UMC immediately upon arrival. Since retirement from the Navy, he serves as a full time Family and Acute Care Nurse Practitioner at Patient First in Chesapeake, VA.
Tom and Michelle are blessed with two daughters, Mary Elysse, who graduated from Western North Carolina University in May 2019 with a BS in Entrepreneurship and Business Management and will graduate from Regent University in August with an MA in Theater and will be teaching theater in a fortunate school system and Lauren who is a rising Sophomore at Radford University pursuing a BFA in Graphic Design. Michelle continues her lifelong engagement in Girl Scouts as a member and volunteer and through various volunteer activities through the schools and church. Mary Elysse's non-profit business, Broadway or Bust that provides summer camp musical theater experiences for children and youth is a total family endeavor as well.
Tom has served the Moyock UMC as Lay Leader, Sunday School Facilitator, Administrative Council Chair, Finance Committee member, and various leadership positions of the UM Men. He teaches several Lay Servant continuum courses in the Beacon District and most recently served as an Area District Lay Leader. He is a Certified Lay Minister and Certified Lay Speaker. He enjoys woodworking, gardening, exercise, volunteering with Hospice Veteran efforts, and continual lifelong learning.