O LORD, you have searched me and known me.
You know when I sit down and when I rise up; you discern my thoughts from far away.
Psalm 139:1-2
I didn't
take enough time 
to enjoy the view.  
I regret 
not spending 
more moments
to watch the ducks 
paddling by. 
I missed 
what became of 
those storm clouds.
Coulda. 
Shoulda. 
Woulda.  
It's not everyday 
my schedule takes me 
down 
the 
middle 
of the largest 
freshwater lake
in the state. 
The chance 
to watch birds in flight, 
to experience the damp wind 
blowing at my back, 
absorbing the sounds 
of water rolling 
at my feet. 
For a brief moment,
I was grounded.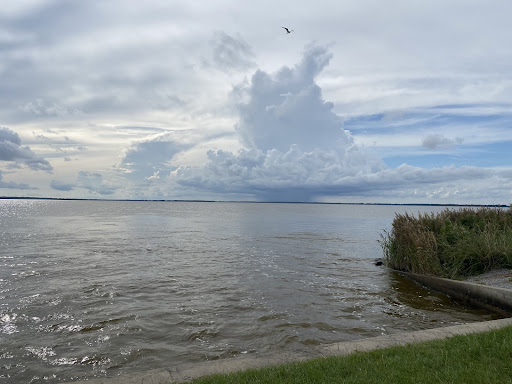 A pause button 
was 
pushed
and a reset 
occurred. 
It was so good to drift.
It was so good to stop. 
It was so good to listen. 
It was a chance 
to realize 
no matter how busy 
life can get,
the Spirit nudges
into places 
where we can just be. 
No matter 
what the calendar 
might say, 
the Spirit creates 
openings that lure
us into holy peace. 
No need to fear
the storm clouds. 
They're 
the Lord 
searching 
and 
knowing 
me.
Blessings, 


David